2019-11-06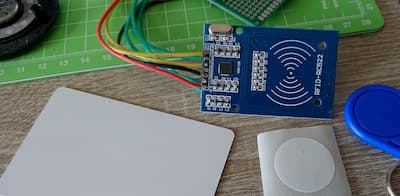 My Android app for the FOSS TonUINO DIY music box now also supports NFC tags that support the MIFARE Ultralight standard.
As visible in the picture, the sticker is quite small when compared to a card and allows for neat applications like adding it to a small toy. Note that my sticker has a diameter of 3cm, but I also saw some with less than 18mm².
The feature is available starting with v0.6. More information about the app is in an earlier post.